At a Glance
Solution Deployed: P-Series PBX System Software Edition, 1,500 Users, Ultimate Plan
Keywords: Multisite interconnect, Remote Access, Streamlined system management
Yeastar Yeahs Awards 2022 Winning Story
Background
The George Municipality is the third most populated municipality in the Western Cape Province of South Africa and is a sought-after tourism, lifestyle, business, and investment destination. The municipality offers essential services to 212,120 people from 62,722 households. With solid governance, George Municipality has seen significant growth over the past two decades.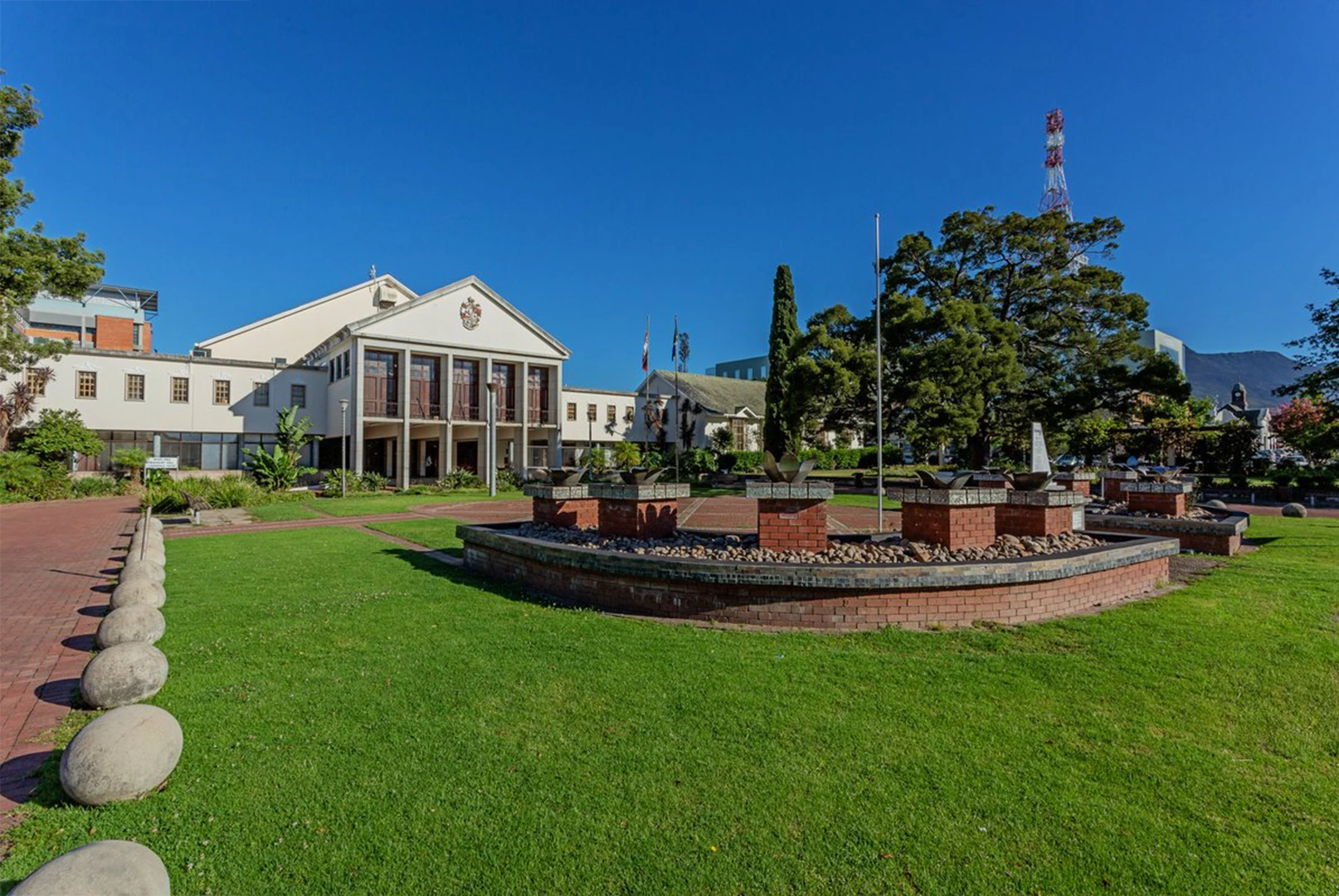 Challenges and Objectives
Complex System Management and Routing
The George Municipality has over 1,500 staff and was on an outmoded Samsung system with analog phones over the years. They had one central system that distributed calls between the offices and also linked to other branch PABXs. For example, the city's libraries, fire stations, etc. As a result, system management was quite a headache, call routing was intensive, and the costs of line rentals were high.
User management stood as another tough challenge. With this setup, user access was restricted and there was little mobility. If someone came to the library from the fire station, he couldn't use the system at all. Employees had to stay in their offices at all times.
Give Remote Access to WFH Employees
COVID-19 has had a huge impact on all of us, and the George Municipality is no exception. With working from home suddenly becoming the new norm, new issues have also arisen. Firstly, employees had to be at the office in order to use the office phones, as mentioned above. Secondly, even if the government assigns work phones and SIM cards to the staff, they still can't smart manage incoming calls and keep records, especially during off-work hours.
Achieve Efficient Intercommunication
Multisite interconnect was one of the high priorities, too. George Municipality has multiple sites scattered throughout the city, some of which are located in relatively remote areas, so it was difficult to communicate among sites and get hold of one another. With the current analog system, there was zero visibility of extension status. Port forwarding is not recommended as it opens up the network to attack.
Solution
After a thorough examination of the challenges that the George Municipality faced, Daisy Solutions, Yeastar's certified reseller in South Africa, successfully assisted them to remove the existing Samsung analog system and switch to Yeastar P-Series PBX Software Edition, with an Ultimate Plan and 1,500 users. The old analog phones have all been replaced with IP phones.
The new wireless solution needs fewer analog lines and less maintenance and still allows the George Municipality to manage all extensions centrally. The mobility side of the system has also been greatly improved, thanks to Linkus UC Clients. Remote Access Service, Operator Panel, and more have taken daily communications at George Municipality to the next level.
Here we have Mr.Rungan from Daisy Solutions with us to share more insights into the case:
Results and Benefits
Successfully Migrate to Software PBX
After switching to Yeastar P-Series PBX, system management and call routing are like a breeze. It allows the George Municipality to port numbers to a single trunk and thus saves them a large amount of money for line rentals. Thanks to the intuitive interface, Yeastar P-Series has truly made communications easier and faster for the customer on a daily basis.
One Central System, Boundless Intercommunication
Yeastar Remote Access Solution has changed the way George Municipality handles remote management before. The solution eliminates the need to open up ports and connects all branch office PBXs to the headquarter in a highly secure manner. With one central system, intercommunication across branch offices has become boundless. Moreover, Daisy Solutions has introduced a mixture of methods to realize easy connection (VPN, peer-to-peer trunking, etc.) and helped build a tighter communication network for the customer.
More Flexibility for Remote Workers
In addition to multisite interconnect, Yeastar's Remote Access Solution benefits those who work remotely. Now, the remote staff can enjoy private, instant, and remote connection to the PBX's web portal and Linkus UC Clients. User management has been streamlined, too. System admins at George Municipality now have full control – monitor PBX running status, add users, and change settings. The teams can work together from anywhere without sacrificing security and productivity.
Easy Setup and Effortless Administration
Even though this is the first time that George Municipality has ever used a virtual PBX, the whole experience has been smooth and easy. The setup does not require any additional training, and the graphical user interface empowers system admins to have all-around management of all branch office PBXs and extensions.
A Solution that Exceeds Expectations
Yeastar P-Series PBX System is designed to be a PBX-Plus-More solution. In the future, if the customer ever needs to establish a call center or use video conferencing, Yeastar can always offer a tailored solution to meet the needs.
Yeastar has managed to give us more than the client's requirements, and we're supposed to pick a solution to them that would grow with them. So, Yeastar's future-proofness is one of the major selling points to our client. – Dion Rungan, Technical Director at Daisy Solutions
Fed up with Your Old Analog Phone System?
The George Municipality has smoothly made the transition from outmoded analog PBX to Yeastar P-Series PBX System Software Edition. Not only can they communicate freely now, but also enjoy a higher level of system security, which is vital for all government organizations.
If you're facing similar issues and are ready to leverage the maximum potential of Yeastar P-Series PBX, we're now offering you a 30-day trial license. You can test run the PBX software on your existing on-premise server, private cloud, or public cloud environment.

Sourced from: Yeastar. View the original article here.