Snom phones are great units to work with, very customizable, and easy to plug and play with the Vodia phone system. Sometimes though, special cases are presented to the deployer of the phone system.
Here's a scenario:
The customer wants to have the internal directory feature of the phone on one of the line keys. To check which feature you would like to use, see the list in Key+Events to identify the provisioning value.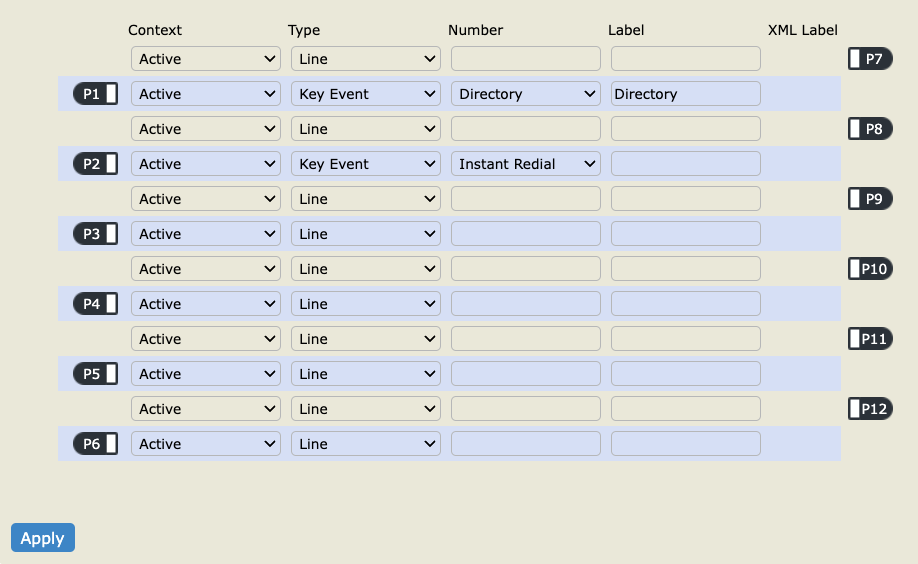 Snom Mode
Vodia has developed the snom mode, here you will be able to define any setting you would like on the user buttons and provision those values on the snom phone.
When deploying your snom phone, make sure the phone is provisioned correctly. Check our docs on how to provision a snom phone.
Next, navigate to the user buttons, and choose the snom. You will need to enter the following text to tell the phone system that this will be a keyevent. Next, you will need to choose your provisioning value
In this case, it will be keyevent F_ADR_BOOK, and make sure you label your button so the user is not confused. Save the setting. The Vodia phone system will push the new configuration to the phone, so there's no need to reboot the unit.

Sourced from: Vodia. View the original article here.