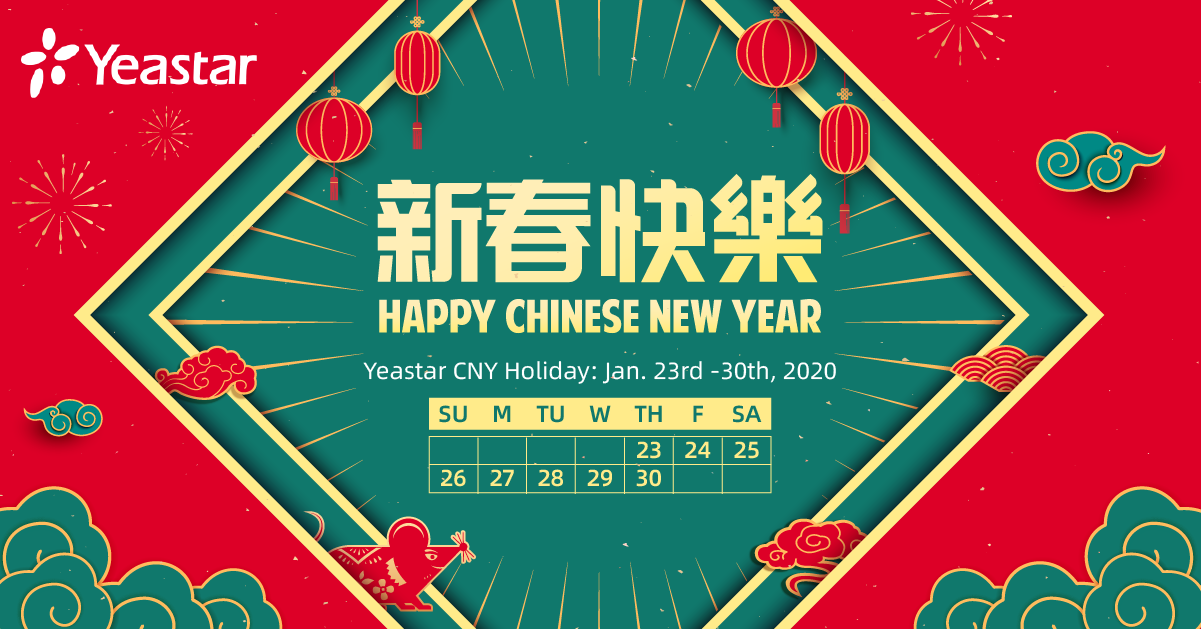 Please be informed that Yeastar Xiamen Office will be closed from Thursday, January 23rd to Thursday, January 30th to celebrate the Chinese New Year Holiday. We shall resume our normal operation on Friday, January 31st.
All the inquiries and orders placed after January 23rd will be processed and replied after January 31st. We apologize for any inconvenience and delay in services, and sincerely appreciate your understanding. Thank you!
May the Chinese new year 2020 be meaningful and prosperous as ever for you!
Sourced from: Yeastar. View the original article here.
————————————————————–
Have you checked out the new WhichVoIP.co.za website as yet? Benchmark your services against your peers, have a look at what your competitors are doing, get listed in the best Telecoms provider directory in South Africa, and advertise on the site to attract customers to your page where you can view page hits, respond to reviews, load adverts, and more.
Visit WhichVoIP.co.za or jump to a leading comparison section:
Enjoy the site!
————————————————————–