On this blog, I'll show how to control the number of incoming calls to your Vodia ACD group.
Maximum number of calls
Navigate to your ACD group and search for the Maximum number calls, here can you choose from 2-25  incoming calls that are  allowed per ACD group.
This helps with spreading incoming calls to other ACD groups or simply a way to control the call flow. Enjoy!!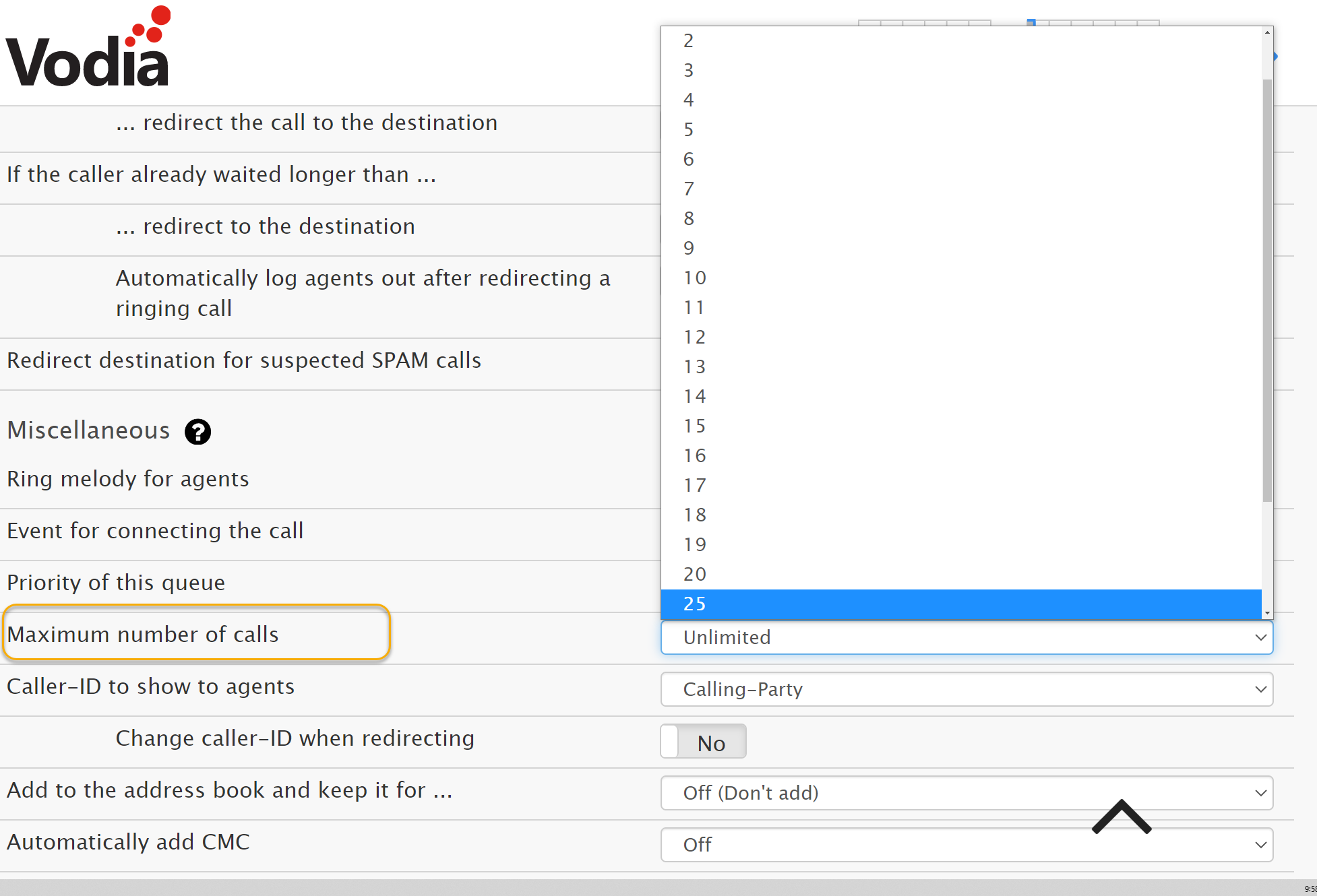 Sourced from: Vodia. View the original article here.