Music is everywhere, thankfully a man by the name of Albert Levy patented and created the hold button, this magical has two functions.
Customers of phone services could have more than one incoming call,
The hold function also keeps one caller occupied while the needs of the other were addressed.
The Vodia phone system has been streaming music on hold since day one, using easyonhold makes sense because with today's climate change remote workers need all the help they can get.
Since easyonhold streams in unicast mode, you can share the same stream in Vodia multi-tenant PBX. All you need is a routable IP. You might want to also open the inbound port where the streaming service will be sent to.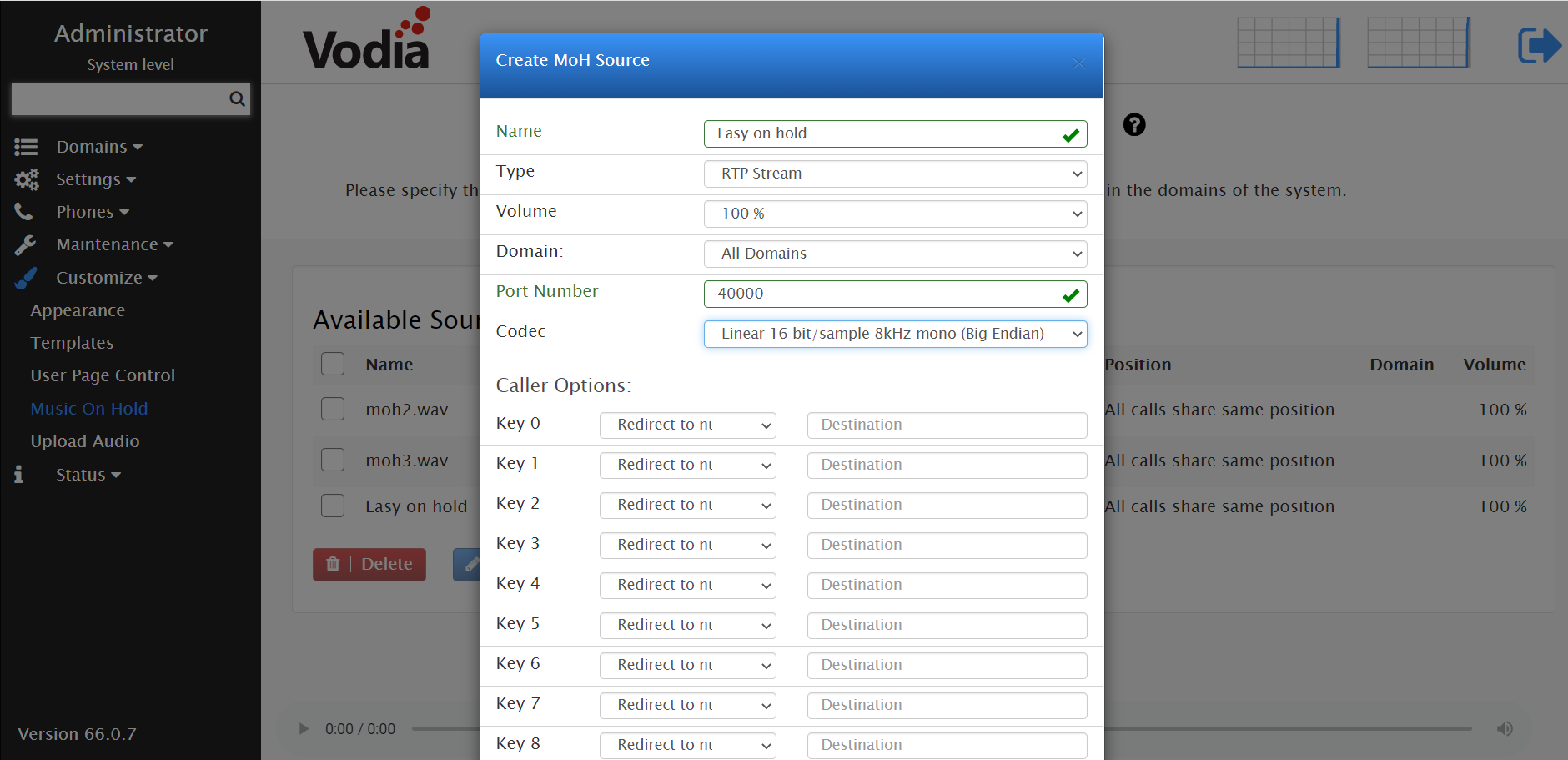 To learn more about how it all works visit our documentation https://doc.vodia.com/easyonhold
Sourced from: Vodia. View the original article here.