As governments around the world continue to tighten restrictions on movement in response to the continuing Covid-19 outbreak, more and more of us are being asked to work from home. For some, this is a dream come true! You get to wear whatever you want, check your emails from the sofa and snack 24/7. For the more active amongst us however, staying home can quickly become demotivating. You might even start to wonder…Is it possible to miss the office?
If that sounds like you, don't worry, you can recreate your office environment while working from home and reap the benefits productivity wise. All you have to do is follow these steps, and things will seem normal before you know it!
Choose the right kit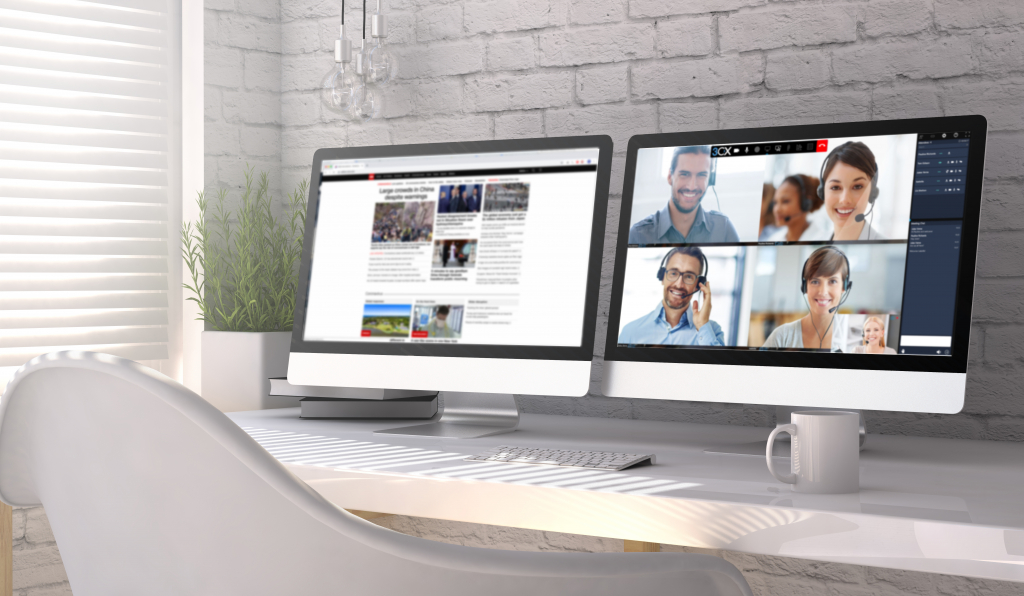 If you have a full work-like set up at home, you'll find it easier to stay focused, healthy and happy. Here's what we recommend:
A computer monitor
A second screen allows you to work on multiple projects at once or stay in touch with colleagues whilst working. You can use the spare screen to display your 3CX Instant Messaging or WebMeeting, working collaboratively with colleagues as if you were next to one another.
A bluetooth keyboard and mouse
Keep your wrists, neck and back happy by investing in a bluetooth mouse and keyboard. This way, you're not leaning over your laptop and you're likely to perform tasks more efficiently too!
A supportive desk chair
Invest in a real desk chair that can be adjusted to suit the height of your monitor. For optimum posture and support, aim for the centre of your screen to be in line with your eyes. You'll thank yourself later!
Your 3CX Mobile App
Working from home shouldn't mean working off the grid. Take your office extension home with you by downloading the 3CX mobile app for iOS or Android. You can call, chat and dial into conferences, so you're guaranteed to stay on top of your workload.
Find the perfect space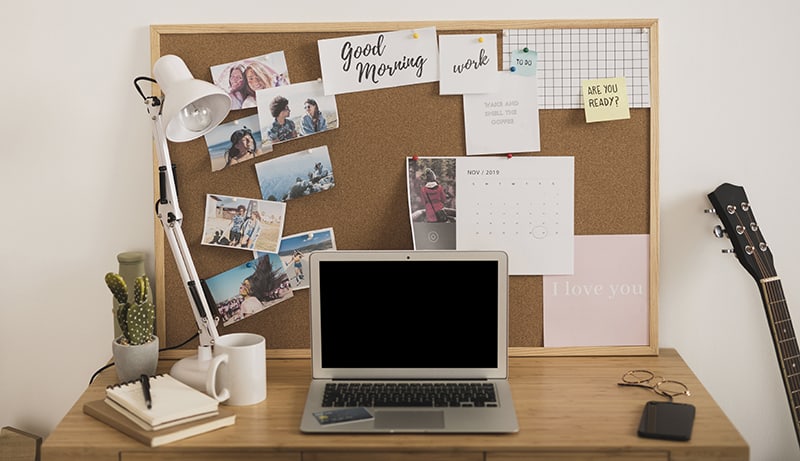 Your office space is more than the equipment in it; it's a combination of the decor, lighting and overall aesthetic. If your home office consists of plonking your work laptop on the sofa, you'll find yourself feeling less productive than usual and slipping into terrible posture. Consider these three tips to help you find your personal work haven:
Segregate Living and Working
The human brain has a tendency to compartmentalise. In other words, if you try to work from your living area the urge to binge on Netflix will be that bit stronger. Where possible, set up your office in a separate room, or choose a quiet corner of an open plan space to carve into a designated workspace.
Get Plenty of Natural Light
Natural light boosts mood, aids creativity, supports our vision and leads to better quality sleep!
Personalise
One of the highlights of working from home is getting to design a home office space that's entirely to your taste. Science also supports this idea! A warm, welcoming environment is known to improve productivity and 82% of us say that visible artwork boosts our creativity.
Always be ready!
Being ready means keeping on top of your tasks and being able to work as soon as you sit down at your desk in the morning. Some ways to keep this "ready" state are:
Create a to-do list the night before (or use a time management app such as Trello)
Maintain strict office hours
Integrate 3CX with Office 365, to easily keep track of VC's and conferences from your calendar
Keep a clean work environment.
Working from home can mean less distractions, less stress and more personal space. That's why 65% of us believe we're more productive working from home than in a traditional office space. Incorporate the above tips and you'll be a remote working convert before you know it!
Sourced from: 3CX Blog. View the original article here.
————————————————————–
Have you checked out the new WhichVoIP.co.za website as yet? Benchmark your services against your peers, have a look at what your competitors are doing, get listed in the best Telecoms provider directory in South Africa, and advertise on the site to attract customers to your page where you can view page hits, respond to reviews, load adverts, and more.
Visit WhichVoIP.co.za or jump to a leading comparison section:
Enjoy the site!
————————————————————–