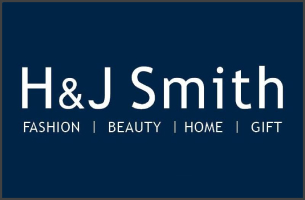 Posted on June 18th, 2020 by Amy Elliott, Head of Content
LONDON, UK, 18TH JUNE 2020 – 3CX, developer of the award-winning business communications solution, announces that popular New Zealand department store chain H & J Smith has successfully deployed 3CX across all of its branches. The company, which started out as a drapery store in 1900, has grown to become one of the most popular department stores in the country.
With multiple sites and the need for a robust, modern retail communications system that would not only facilitate efficient communication between employees, but also enable improved customer service, H & J Smith needed a software solution to replace their outdated PBX. Furthermore, IT and Operations Manager Morris Gilbertson was seeking a new solution that would help the company cut costs on telephony, a bill that amounted to a staggering $170,000 per year.
"3CX system has delivered a cost-effective and multi-functional communication system replacing existing legacy phone systems across all stores fully integrated into our existing networks. The system provides an extensive range of communication services, is highly functional, easy for our team to operate, reliable and provides a high level of service and support." – Morris Gilbertson, IT and Operations Manager, H & J Smith.
H & J Smith turned to 3CX Gold Partner Focus Technology Group to deploy their 64 SC license for over 200 extensions.
Read the complete case study to find out more about H & J Smith's deployment and how 3CX can help your with your retail communications.
About 3CX (www.3cx.com)
3CX is the developer of an open standards communications solution which innovates business connectivity and collaboration and replaces proprietary PBXs. The award-winning software enables companies of all sizes to cut telco costs, boosts employee productivity, and enhance the customer experience.
With integrated WebRTC video conferencing; apps for Android, iOS, the web and desktop; a full suite of collaboration features, and website live chat, 3CX offers companies a complete communications package out of the box.
250,000 customers worldwide use 3CX including McDonalds, Hugo Boss, Ramada Plaza Antwerp, Harley Davidson, Wilson Sporting Goods and Pepsi. Maintaining its global presence, 3CX has offices in the U.S., U.K., Germany, South Africa, Russia and Australia. Visit 3CX on LinkedIn, Facebook, and Twitter.
About Focus Technology Group (www.focus.net.nz)
Focus Technology Group is a 3CX Gold partner which was established in 1994 and now spans eight branches catering to businesses throughout the south of New Zealand. We provide a range of services including IT solutions, business software, computer support, cloud services and telephony.
Sourced from: 3CX Blog. View the original article here.
————————————————————–
Have you checked out the new WhichVoIP.co.za website as yet? Benchmark your services against your peers, have a look at what your competitors are doing, get listed in the best Telecoms provider directory in South Africa, and advertise on the site to attract customers to your page where you can view page hits, respond to reviews, load adverts, and more.
Visit WhichVoIP.co.za or jump to a leading comparison section:
Enjoy the site!
————————————————————–