2022 is off to a flying start with a major update of P-Series PBX System!
This update is jam-packed with Linkus Web Client Function Key, Queue Callback, Call Accounting, Hot Standby, Salesforce Integration, LDAP Server, AutoCLIP, etc. Quite a bunch of new features, right? Let's get straight into it.
Join our live stream for a deep dive
There will be a live stream on January 19, 2022, at 9:00 a.m. GMT featuring an in-depth introduction to the exciting new features and a live demo. Additionally, we will also present the final winners of the 2021 Yeahs Award and share some impressive success stories of the P-Series PBX System. It will be streamed on the following platforms:
Stay tuned and save your date. See you then!
Linkus Web Client Function Key
Want to have shortcuts for frequently used functions? We thought you might. With this update, you can configure up to 120 function keys on Linkus Web Client and Yeastar Linkus for Chrome extension to achieve one-click operation of often-used functions for higher work efficiency.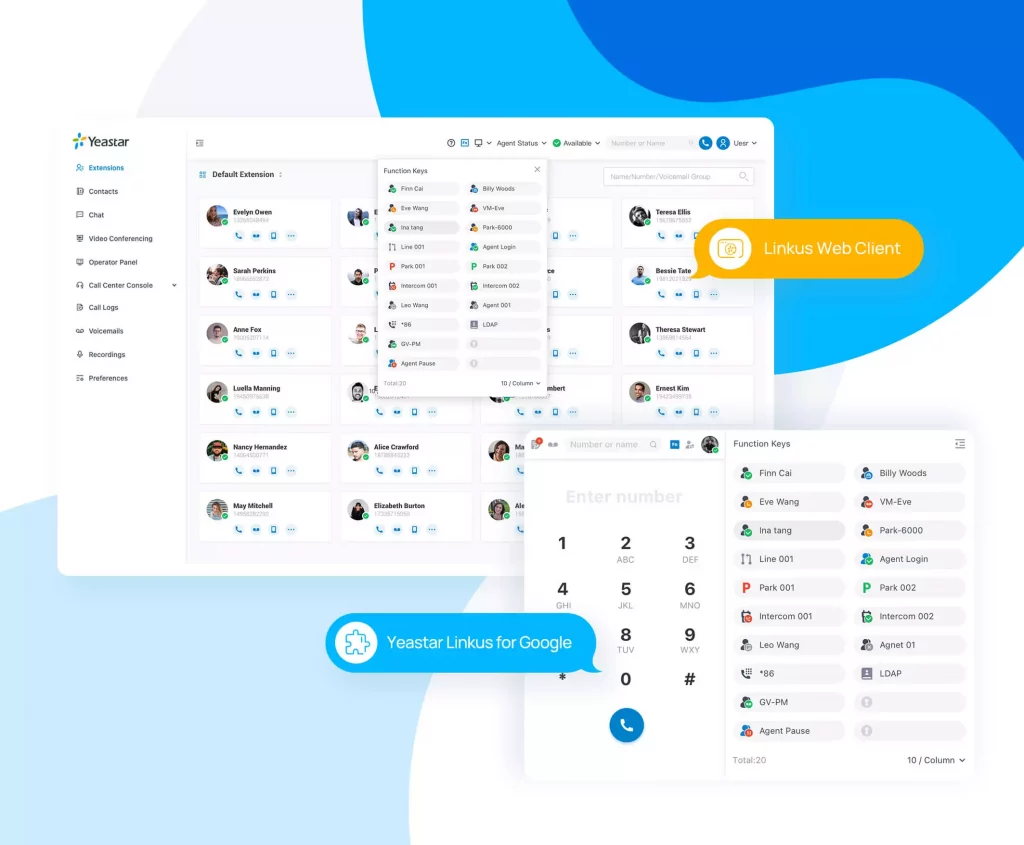 There are 12 key types of your choice:
BLF: see instantly whether an extension is busy or not. Speed dial it, pick up calls ringing on it or transfer calls to it.
Speed Dial: place a call to your most commonly dialed numbers or extensions with a click.
Check Voicemail: check if you or other extensions have a voice message and listen to it.
Check Group Voicemail: check if you have shared group voicemail and listen to it.
Park & Retrieve: monitor the status of a specific parking number. Park an incoming call on it or retrieve a parked call from it.
Intercom: place an intercom call to make an announcement.
DTMF: send DTMF signals directly instead of manually entering the numbers each time.
Agent Login/Logout: log in to or out of a specific queue.
Agent Pause/Unpause: pause or unpause receiving calls from a specific queue.
And more.
Queue Callback
Struggling with reducing the call abandonment rate in your call center? Long waiting time is definitely a key factor to focus on. No one likes hearing the disappointing message, "all agents are busy at the moment …" This is when Queue Callback can help. Aiming to improve customer satisfaction, the Queue Callback feature saves your callers time by allowing them to reserve their positions in the queue without having to wait in line.
Here is how it works:
When customers call in and all agents are occupied, they need to queue up for an available agent to take the call.
As customers wait on hold, you can present them the callback option so that they can leave their phone numbers and opt-out of the queue knowing that their position is retained.
The system will then initiate an outbound call to an available agent serving the queue. Once the agent picks up the call, it will be dialed out to the caller simultaneously.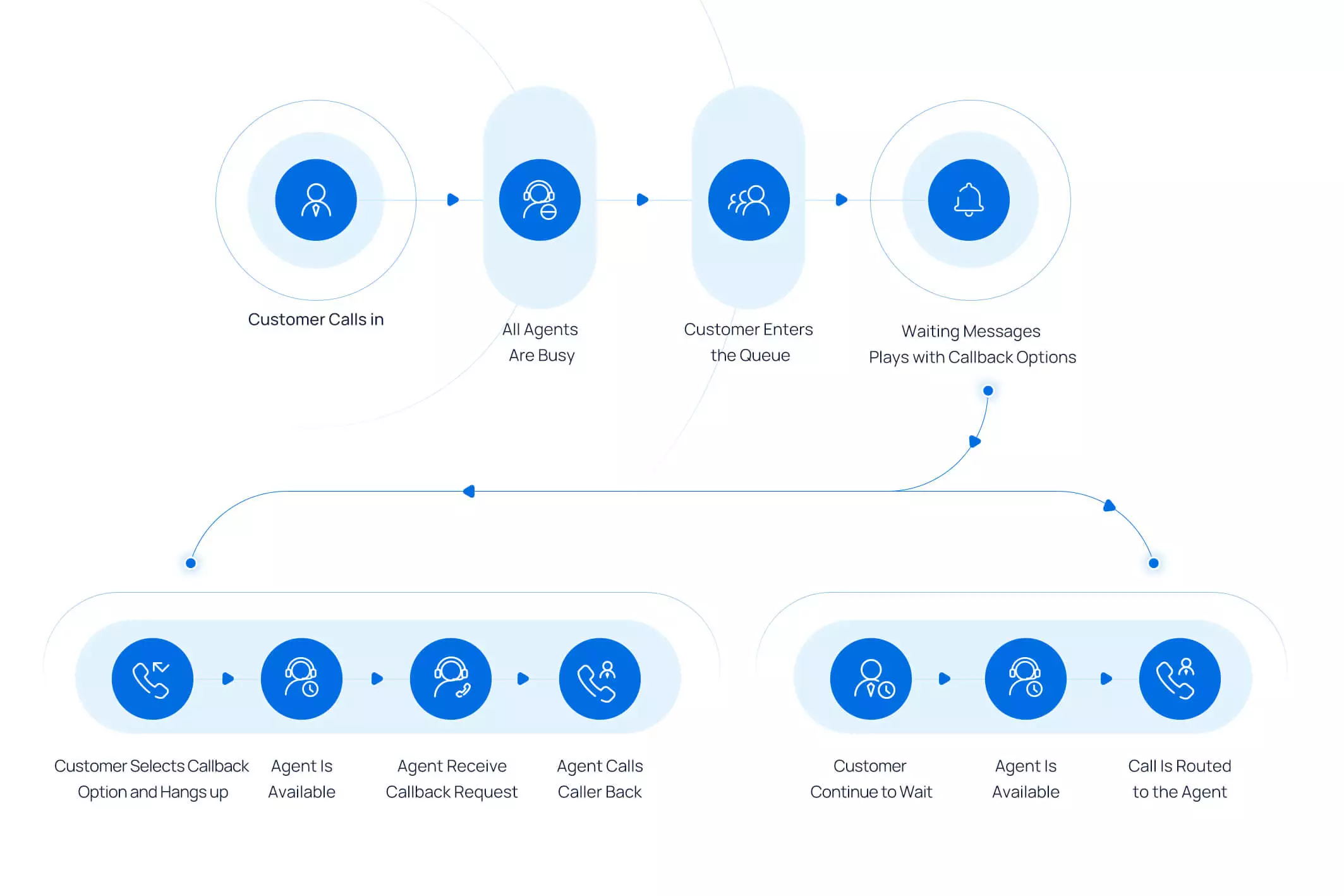 Queue Callback boosts the efficiency of call center operations by empowering agents to handle high call volumes more confidently. Call center supervisors will be notified of callback requests and failed callbacks and can view real-time activities on the Queue Panel, customize the Wallboard to display callback-related metrics, and review trackable reports to ensure queue performance.
Call Accounting
Call Accounting allows you to collect and record phone usage, as well as calculate the expenses incurred based on the destination number and call duration. After setting up call rates according to prefix number and number length, you will get dedicated reports for each phone call, extension, extension group, department, etc. Detailed information about each billed call, the total number of calls, total call duration, average call duration, and total billing for each extension gives you deeper insights into the calling patterns and activity of your employees. You can therefore identify suspicious calls quickly and plan the telecom budget effectively.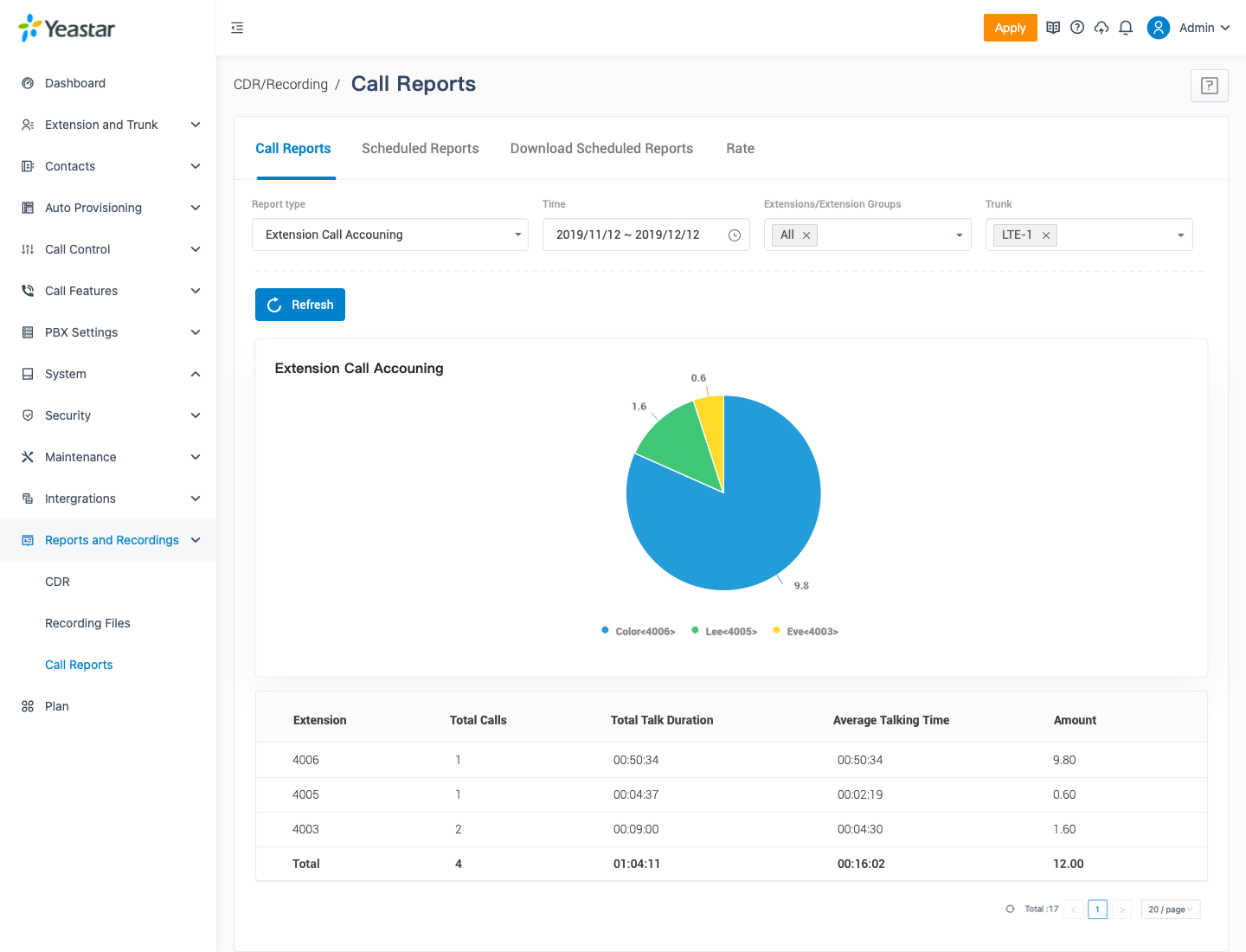 Hot Standby
Highly requested and anticipated, Hot Standby is now supported on P-Series Appliance and Software Edition. Especially vital to government & public service, banks & financial organizations, and large enterprises, Hot Standby is an effective method to prevent unnecessary business loss caused by unexpected system failure and ensure business continuity.
With two identical systems running in parallel – one as the primary server and the other secondary, all data is mirrored to the secondary server in real-time. The secondary server will take over the active role as soon as a system failure is detected in the primary server. The failover is automatic and almost instantaneous. Callers can still reach the people they need and business systems continue to work, uninterrupted.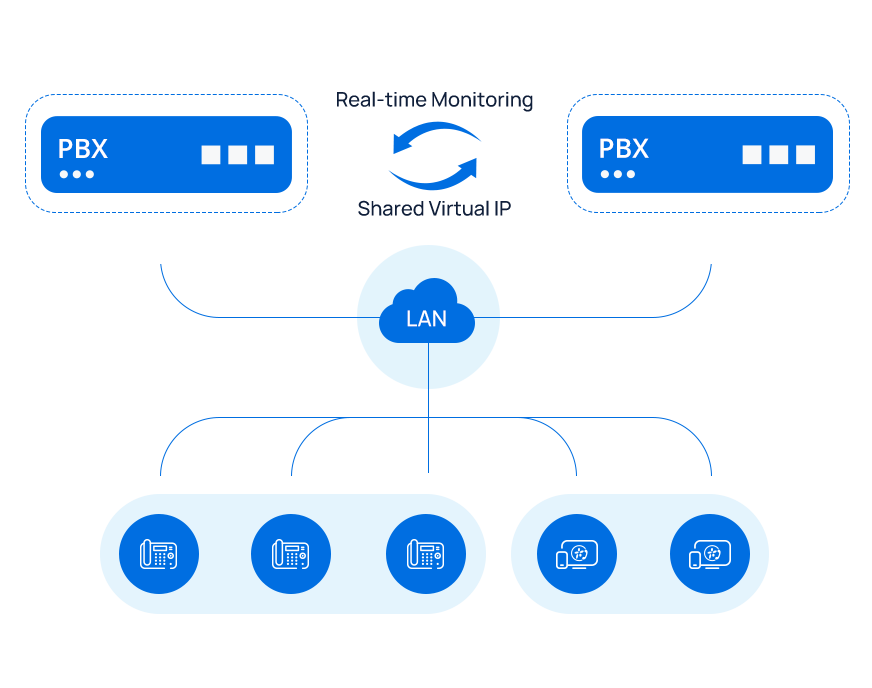 Salesforce CRM Integration
Connect your P-Series PBX System to Salesforce to align conversation and data together. The two systems can complement each other, helping create an integrated workflow, streamline sales and service communications, and provide employees access to a wide range of valuable data.
Click to call a customer or prospect straight from Salesforce.
Receive call pop-ups for every incoming call from your Salesforce contacts.
Instantly track and log every call to Salesforce.
Automatically create first-time dial-in contacts in Salesforce.
Synchronize CRM contacts to a specific PBX phonebook.
Please note that this integration requires Salesforce Enterprise, Unlimited, Developer, or Performance Edition. You also have to enable Remote Access Service and Yeastar supplied domain name to make it work.
Remote Access Service Upgrade
With this update, you can now use Yeastar Supplied Domain Name for SIP registration. Moreover, Remote Access Service offers advanced access control to ensure further security. You can permit or block remote access for web access, Linkus access, SIP registration, and LDAP, customize remote access authorization by extension and department function, and apply IP restriction to further secure all the remote access.
Other New Features and Optimizations
Besides what has been mentioned above, we also made a number of enhancements to deliver improved usability of P-Series PBX System.
LDAP Server: LDAP server serves as a comprehensive virtual phone book. Once it is set up, you can search the LDAP directory and look up contacts on your IP phone.
AutoCLIP: redirect a returning call to the original extension that made the outgoing call to the caller previously.
Blocked/Allow Numbers: block certain numbers from calling or being called. Add trusted incoming/outgoing numbers to prevent them from being blocked.
Jabra Integration on Yeastar Linkus for Google: use Jabra Headsets to answer, hold, reject, and end calls, manage the volume, and mute the microphone directly along with Yeastar Linkus for Google Chrome extension.
Auto Provisioning: added support for Yealink SIP-CP935W and Alcatel-Lucent Enterprise H2, H2P, M8.
Please refer to the Release Note to see all new features, improvements, and bug fixes: Cloud Edition | Appliance Edition | Software Edition.
How to Upgrade
Excited about these new features? You can check for the new upgrade in the management portal of your P-Series PBX System. If you are new to the P-Series, feel free to sign up for a free trial to experience all these and more!
Sourced from: Yeastar. View the original article here.