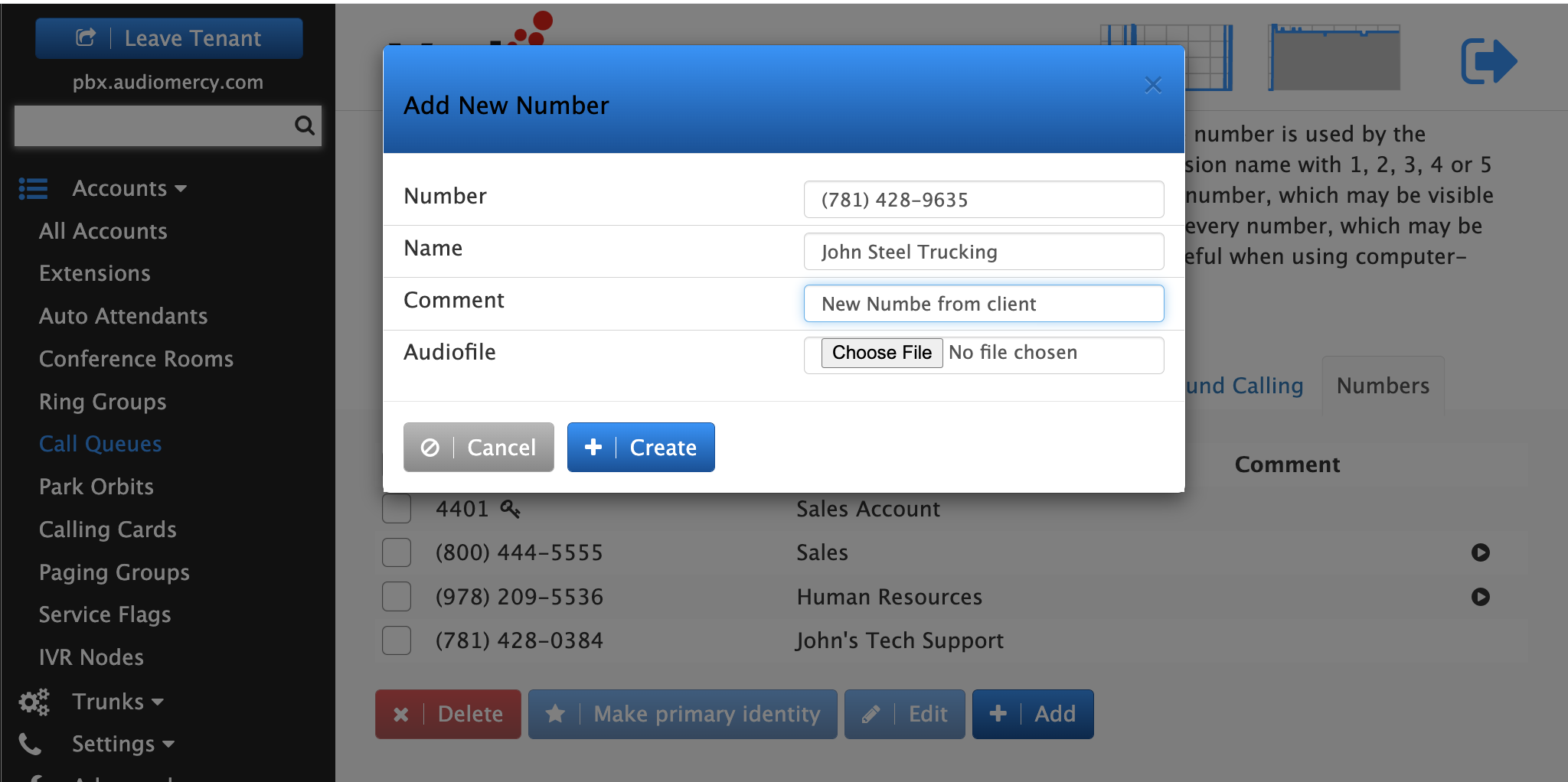 Let's talk about the Vodia call queue number feature. The number feature on the call queue account enables the PBX operator to add new DIDs to the call queue account in a simple way, here's what Twilio says about DID.
Here's how to use the call queue number feature on the Vodia phone system. 
Navigate to your call queue account –> Numbers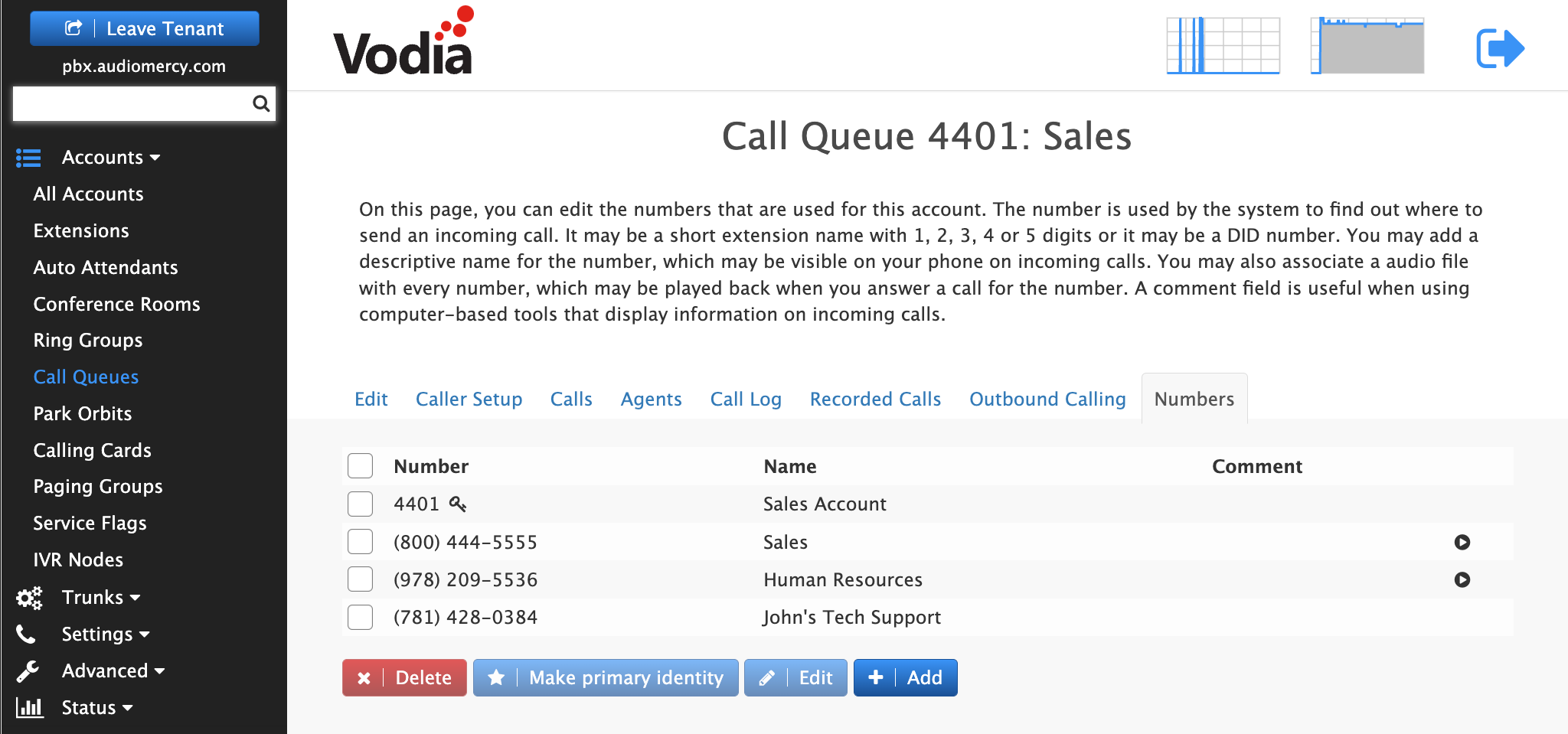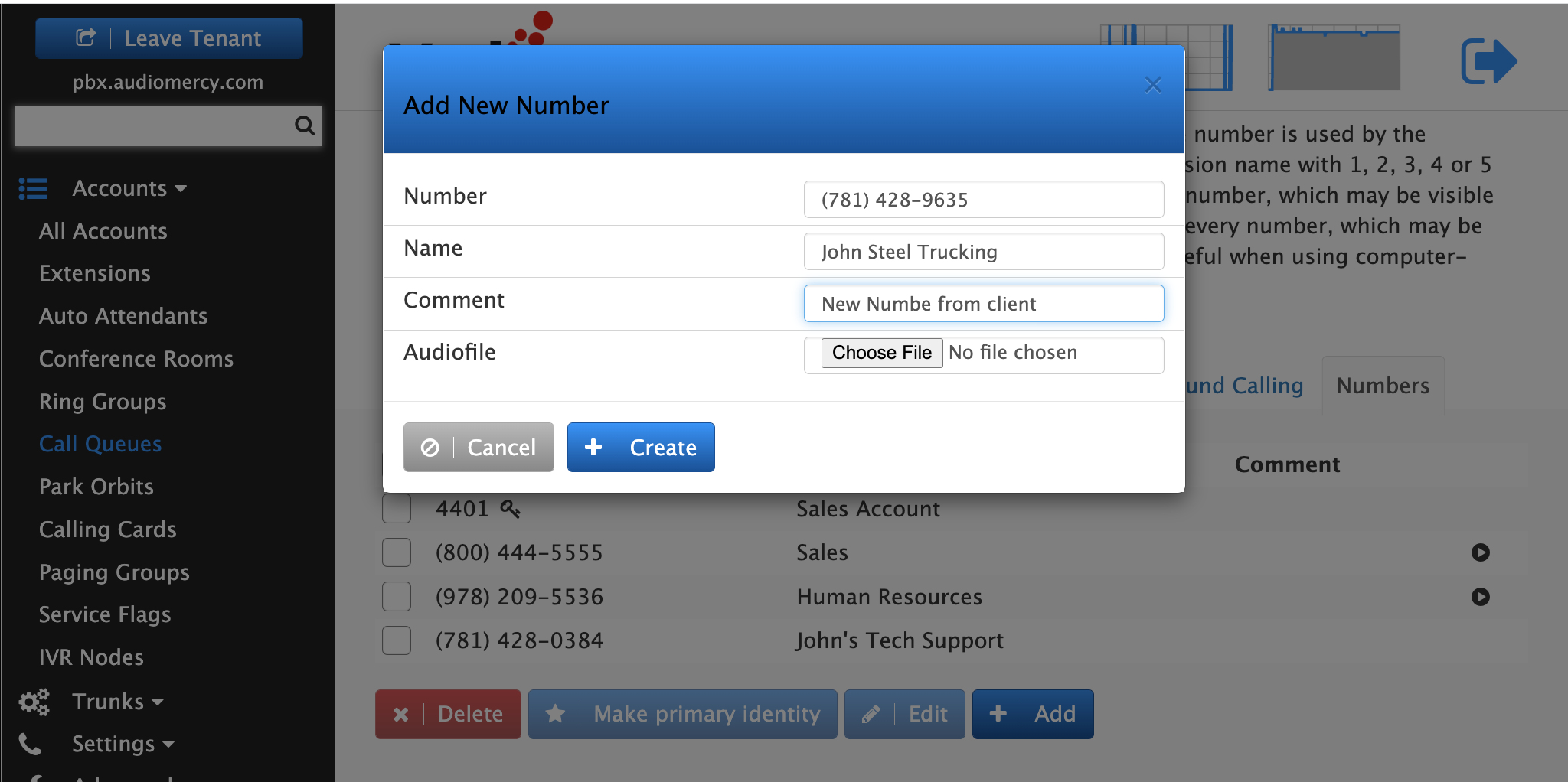 Number: Add the DID number
Name: Here's where you add the name of the incoming text that will be shown on the desktop phone example "John Steel trucking"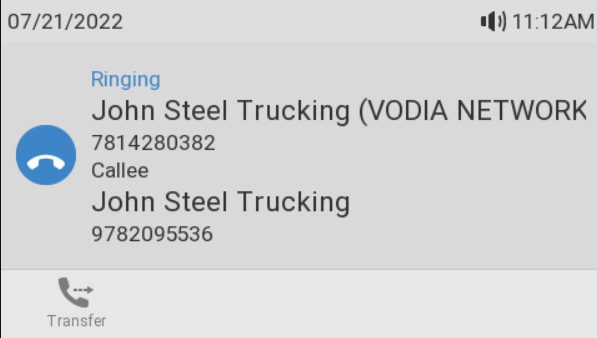 Comment: Set a comment, e.g. "new number"
Audio: Here you can upload a .wav file. The audio is used to inform the agent of what to respond to before the caller connects, for example, the audio may say "Call for Dr Altman" Then the agent can repeat, "Thank you for calling Dr Altman's office"
The audio is just a simple greeting for the agent on how to answer the call based on the audio file.
Learn more at https://doc.vodia.com/docs/vodia-pbx-documentation
Sourced from: Vodia. View the original article here.